5 Reasons Why You Need to Try Remy's Weighted Blanket If Your Looking For Better Sleep
Fall asleep faster, for longer, and more deeply, too.
FIND YOUR PRODUCTS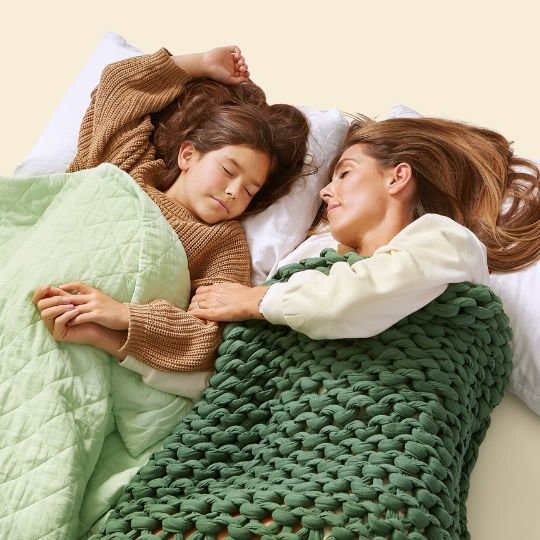 1. They Have Options to Suit Your Exact Needs
For lounging or sleeping, hot sleepers or cold sleepers, couples or individuals. We know everyone's requirements are different so we've created various weighted blankets to suit your specific needs.
FIND YOUR FIT
2. Products Packed With Colour
We cringe every time we see another dull medical looking weighted blanket. Remy is proud to offer more colours and materials than any weighted blanket brand in the world: blues, reds, oranges, greens and more. They're brightening our room as much as our mornings.
FIND YOUR FIT
3. They've Perfected The Weight Distribution
What good is a weighted blanket if the weight doesn't keep over your entire body? Instead of lumping and shifting weight caused by loops and ties Remy's created their innovative DreamZip® Tech to guarantee perfect weight distribution. This ensures you experience the full benefits of deep pressure therapy. Oh, and it's so easy to attach/remove your blanket covers!
FIND YOUR FIT
4. 100 Night Trial & Free Exchanges/Returns
For many it's the first time considering a weighted blanket and the sensation of weight over the body is a new one.
FIND YOUR FIT
5. They Have A Quiz That Picks Your Ideal Weighted Blanket
One of the hard parts of finding a weighted blanket is knowing which weight and size is best for you. We've made it easy! Just answer a few questions about yourself and sleeping habits and we'll get find you your perfect option. And if you decide after testing it in your home that it isn't perfect we offer free exchanges and returns.
FIND YOUR FIT
Don't Just Take Our Word For it...